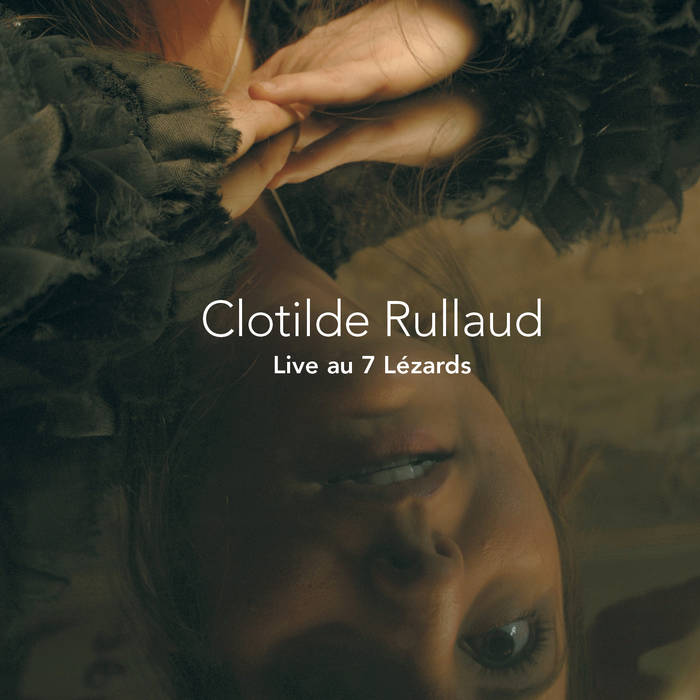 Live au 7 Lézards
By Thierry Keller editor in chief of 'Usbek & Rica' magazine
"The nine tracks, selected from the worlds of jazz and pop (from Cole Porter to Prince and from Duke Ellington to Stevie Wonder), and enveloped by Hugo Lippi's enchanting guitar, are a hymn to happiness and to life; a private journey where beauty and melancholy rub shoulders without seeking to rival each other.
"Hugo and I have shared a great complicity when we play together", Clotilde explains. "I love developing my sound through playing with others, creating minimal arrangements that are nonetheless vivid, incredibly delicate and of the moment. It is this instantaneity that I adore."
Live au 7 Lézards was born from this understanding, from this 'free imprecision'. Seemingly classical in appearance, the music soon glides away on the wings of liberty that only jazz can offer, such as the surprising cover of Prince's famous song 'Kiss', which is itself preceded by more than 40 minutes of pure enchantment in the company of the greatest or the most unexpected (Dorough, Rodgers, Lorentz, Jobim, Porter, Ellington, Irving, Wonder, Lennon & Mc Cartney). Lippi's guitar dances with Clotilde's voice, which itself caresses and surprises the hypnotised audience.
"I wanted to make a lively and intimate record, which was evocative and sincere", admits Clotilde, who loves the 'blue note', the devil's note that hovers on the border between suffering and joy. As soon as one has reached the end of this interior journey, one has but one desire: to start all over again. But here lies the miracle of jazz, for the second journey will never be quite the same as the first. Her music is truly a therapy."
"Beautiful tessitura, perfect rhythmic placing, inflexion and remarkable expressivity. I am sure that you will love Clotilde Rullaud."
JAZZMAG (FR) - THIERRY QUENUM
"Another revelation is Clotilde Rullaud. She has a gripping voice, with a certain wonderful gravity, putting us in mind of Nina Simone."
JAZZMAN (FR) - JEAN-MARC GELIN
"A shot of pure joy from this duo."
JAZZHOT (FR) - MICHEL MAETRACCI
"A deep and velvety timbre, the voice of this young jazz singer sparkles and moves at the first chords. Accompanied by Hugo Lippi's guitar, the jazzwoman covers with accuracy, a touch of sensuality and good humor, jazzy standards, bossa nova, and pop including a "Kiss" that makes you forget Prince! The hypnosis is total".
FEMMES EN VILLES (FR) - ALEXIS CHESNUS
Clotilde Rullaud : voice
Hugo Lippi : guitar
Recording engineer : Zakariyya Cammoun, Live at 7 Lézards in Paris (September 2006)
Mixing engineer : Zakariyya Cammoun at La cave à sons
Mastering : Top Master
Art-work : Pauline Thomas
Photography : Benoite Fanton & Pauline Thomas
Distribution : Socadisc et Absilone
© & ℗ Clotilde Rullaud – 2006
UPC : 634479470738
Catalog number : TZIG00
Photo credits : Pauline Thomas, Michel Chansiaux, Benoite Fanton
Scenic references : Festival les couleurs du Jazz in Corbeil-Essonnes, Festival Jazz de Mars, Festival Jazz de Champs sur Marne, le Sunset-Sunside , les 7 Lézards et le Franc-Pinot in Paris