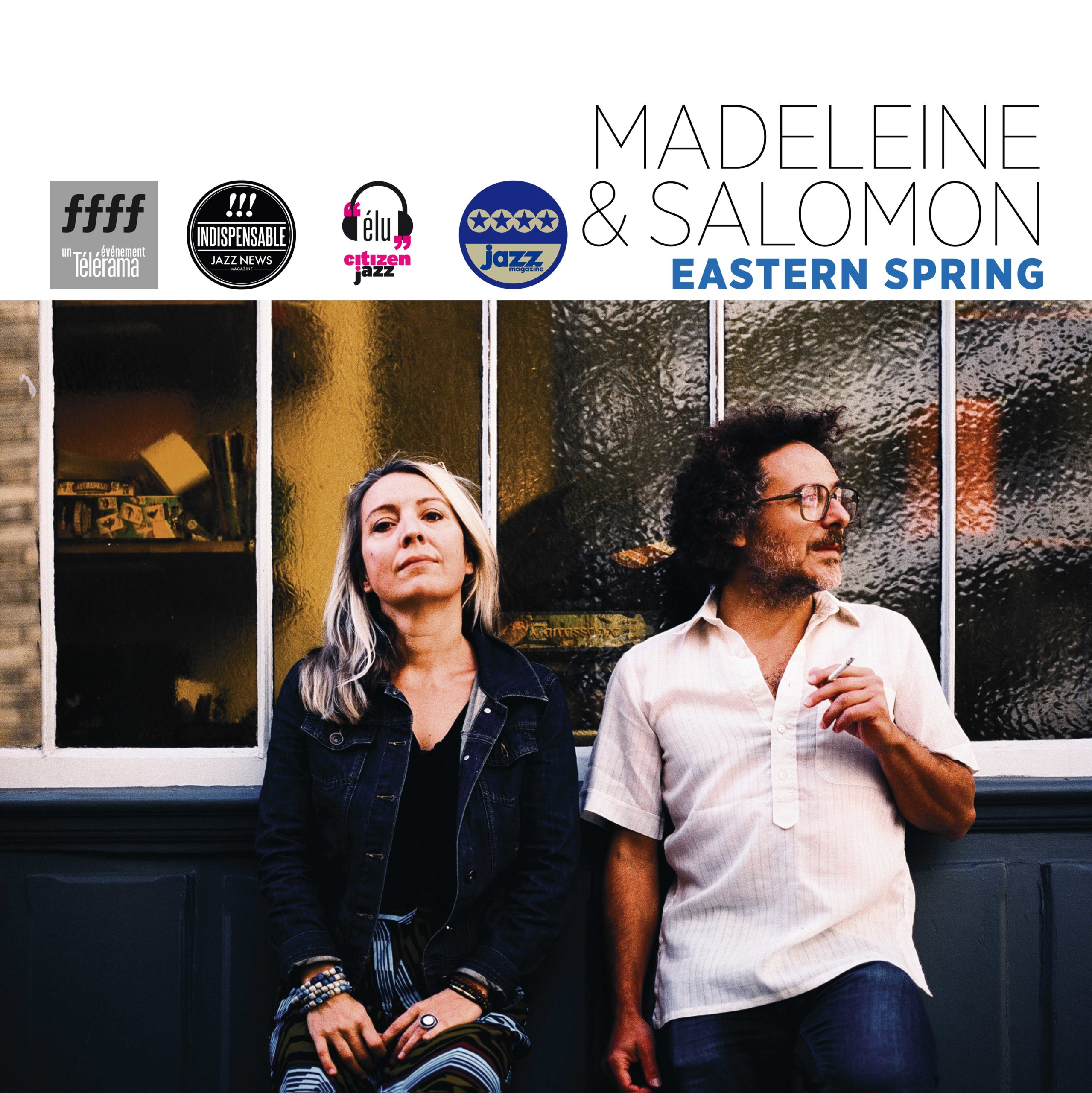 Eastern Spring by Madeleine & Salomon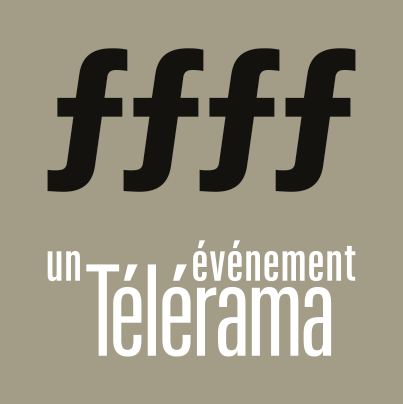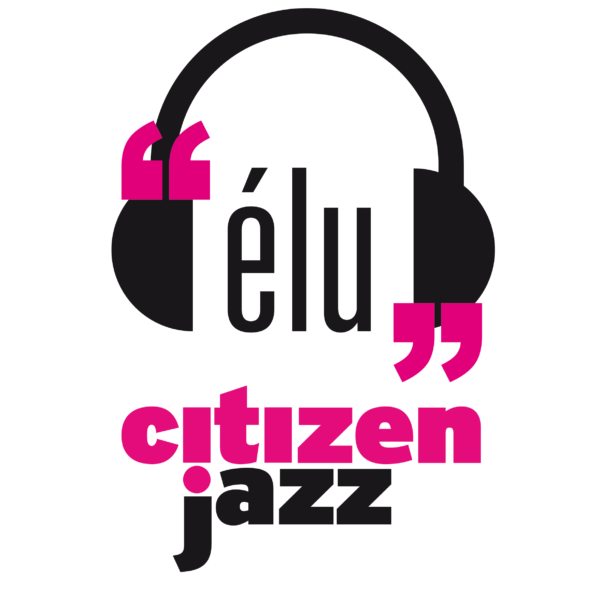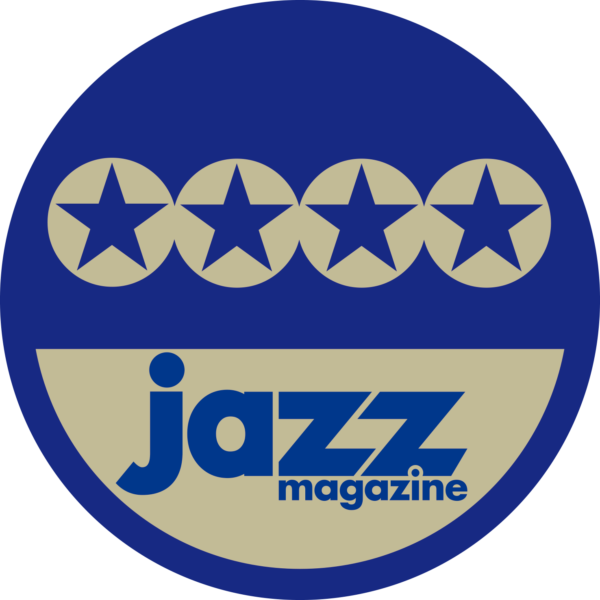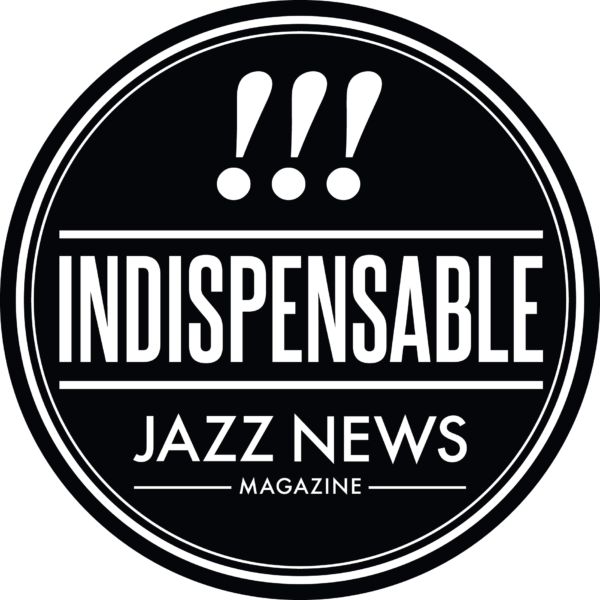 Eastern Spring: like a nod to Arab Spring, but above all, an embrace of the hopes for social change and the wonders of the world's youth at the end of the sixties in the West and in the East. Following A Woman's Journey, dedicated to the great female activists of American song, Madeleine & Salomon, aka Clotilde Rullaud and Alexandre Saada, pay tribute to the oriental and militant pop music of the 1960s-1970s by rejuvenating it through the delicate and minimalist prism of their inventive and contemporary music.
From the end of the 1960s to the end of the following decade, the youth all around the world rose up to demand a new, fairer, freer and more colorful human organisation. A social and cultural political movement that rejected war, segregation, narrow-mindedness and consumerist logic by advocating the power of imagination, desire for justice and equity, combined with an acute curiosity for discovering the world, its images, sounds, senses and sensations. In the West, the kings and queens of pop music are inspired by Eastern cultures, and in the East, in Asia, the Middle East and around the Mediterranean Sea, young musicians are adopting their audacious electric and experimental sounds to express their own messages. It is this repertoire that Madeleine & Salomon revisit with Eastern Spring.
Clotilde Rullaud and Alexandre Saada have carried out meticulous research to extract the gems that resonate closest to their inspiration, song that were for a long time only known in their respective regions or by a few attentive travelers, and that were rendered by established reactionary societies. Engages, dreamy or romantic songs, all bearing social or spiritual questions that still resonate throughout the world today. "Turkey, Iran, Lebanon, Palestine, Israel, Morocco, Tunisia, Egypt… The territory is vast, the duo reformulates with all the sense of purity that they are known for, songs that each take the form of a hymn to freedom. Their language becomes universal? and the interpretation is nothing short of overwhelming. This beautiful and deeply human record will be one of the year's essentials, that's for sure." Denis Desassis – Citizen Jazz
"An inspired, left-of-conventional merger, Madeleine & Salomon [...] brings an adventurous pan-Mediterranean approach to the voice-piano fabric of Eastern spring (Tzig'Art)[...] with its focus on freedom and protest songs, sometimes leaning into the realm of art pop and musical theater, with jazz elastics in the mix."
JAZZIZ (USA) - Josef Woodard
"There are some wonderful songs to discover and rediscover here, not least the set closer 'Do you love me?' by the Lebanese Bendaly Family, which is given a yearningly minimalist treatment by the duo."
JAZZWISE (UK) ⭐️⭐️⭐️⭐️ - Robert Shore
"A soulful, consistent, audacious album. A beautiful journey."
RTBF (BE) - Le monde est un village - Didier Mélon
"These twin hearts beat so strongly and burn with such passion for the East, it's impossible not to adore this jewel of a record."
TELERAMA - TTTT & Grands Crus 2022 - Louis-Julien Nicolaou
"The minimalist, protest duo release their second album, Easter Spring, and it's beautiful."
LE SOIR (BE) - ⭐️⭐️⭐️⭐️ - Jean-Claude Vantroyen
"It's a distinctive, creative and very original album, drawing all the songs together in the duo's own style."
LONDON JAZZ NEWS (UK) - Alison Bentley
"Folk songs of ancient traditions or modern political movements, are refreshed here by modernizing songs of little-known repertoires thanks to excellent expressive renditions."
IL MANIFESTO (IT) - Guido Michelone
"It's never overdone: a contemplative ethos flows in and out of music. (...) A striking and special project, this."
JAZZ JOURNAL (UK) - Michael Tucker
"Impressionist poetry. (…) An essential record in this time of war and repression committed against people daring to demand a freer society."
FIP - Catherine Carette
"A magnificent constellation!"
FRANCE CULTURE - Par les temps qui courent - Marie Richeux
"A waking dream, fragile and intimate. A great success!"
TSF
"A mix of jazz, folk and psychedelic rock tears the songs between two worlds and adds tension and a fascinating intensity to the album. The nine songs form an evocative whole, rich in emotions."
JAZZ PORT (CZ) - 4,5/5 - Jan Hocek
"The duo returns with a superb album, variations on a repertoire from the Mediterranean basin. […] An art of dialogue, a great deal of freedom."
POLITIS - Pauline Guedj
"This beautiful and deeply human record will be one of this year's must-haves, that's for sure."
CITIZEN JAZZ - SELECTED! & BEST OF 2022 - Denis Desassis
"A remarkable achievement."
JAZZ NEWS- A MUST-HAVE & BEST OF 2022 - Pierre Tenne
"A unique, strong, emotional album that leaves no one indifferent"
FRANCE MUSIQUE - BEST OF 2022 - Open Jazz - Alex Dutilh
"With their powerfully crafted voices and impressive piano playing, they bring back songs, themes and hits from Iran, Egypt, Turkey, Lebanon and Israel and address them to our unconditioned ears. For there is nothing more beautiful than listening to Matar Naem, a poem by the immensely talented Mahmoud Darwich, a protest anthem by the group Ferkat Al-Ard, which this unique duo finally makes available to the whole world."
JAZZ MAGAZINE - ⭐️⭐️⭐️⭐️ & BEST OF 2022 - Guy Darol
"Anyone who doesn't have goosebumps listening to Clotilde Rullaud's warm, inhabited voice or Alexandre Saada's melodic piano under tension should raise their finger!"
CITIZEN JAZZ - SELECTED! - Denis Desassis
"A voice, a piano and lots and lots of emotion. Where does it come from? The sincerity of the voice of Clotilde Rullaud (Madeleine) and piano of Alexandre Saada (Salomon). But also new repertoire, consisting of oriental pop songs from the 60s and 70s. Translated, restored and revived by the duo, they give off a very pure breath to make the driest Arabian desert cry."
TELERAMA SORTIR - TTTT - Louis-Julien Nicolaou
"Madeleine & Salomon's music fits the perfect crossroads of languages and countries, where melancholy and minimalism are its defining qualities, taking us very far. I will have my ears ready when the two perform from now on."
NETTAVISEN (NO) - Tor Hammerø
"Eastern spring is spring, an oriental spring of revolution that refers to all those springs that led to calamitous autumns with a Mediterranean repertoire from the 60s and 70s, recoloured by the piano-voice duo Madeleine and Salomon."
RFI - Musiques du monde - Laurence Aloir
"The great comeback of the French duo who blew us away in 2016"
FRANCE MUSIQUE - BanZZaï - BEST OF 2022 - Nathalie Piolé
"There's the same fervor in both the voice and the piano, which underpins the text with a driving subtlety."
MEDIAPART - Jean-Jacques Birgé
"When you walk into a Madeleine & Salomon album, there are dreams stuck to your shoes. […] A magnificent extension and a declaration of love to a music of worldwide inspiration. If your heart isn't pounding after this, you're missing organs."
SUNSHIP – Franpi
"Remarkable and lovely!"
VALLEY FREE RADIO WXOJ-LP (USA) - Jubilation Jazz - Ken Irwin
"Madeleine & Salomon, the duo that illuminates the oriental pop of the 1960s and 1970s. In their masterful album 'Eastern Spring' […] politics, eroticism… everything vibrates, carried by a powerful emotion."
Télérama - TTTT - Louis-Julien Nicolaou
Clotilde Rullaud: Vocals, flute on tracks 5 and 6
Alexandre Saada: Piano, vocals on tracks 2, 6, 8
Jean-Paul Gonnod: Fx on tracks 4, 5, 6, 8, 9
All arrangements: Madeleine & Salomon
Recorded by Jean-Paul Gonnod at Studio Gil Evans / Label Bleu, Amiens – February, 21st and 22nd 2022
Mixed and mastered by Marc Urselli at EastSide Sound Studio, NYC – May 2022
Artwork: Bérangère Lallemant
Photo: Alexandre Saada assisted by Louise Gaillard
Video: Marion Auvin
All translation and adaptation of the lyrics but on tracks 4 and 9 : Madeleine & Salomon
English lyrics consultant: Roland Glasser 
© and ℗ Madeleine & Salomon and Tzig'Art – 2022
UPC : 3760061229303
Catalog number : TZIG220930
Photos copyright : Laurence ALOIR, Florence DUCOMMUN, Jean-Pierre DEGAS, Benoîte FANTON, Jules GAILLARD, Patrick MARTIN, Rosenthal KOLIA, Pierre NOCCA, Patrick GRIN, Claude CARMEL FERRARA
Nominations:
"Best Film" at the Los Angeles Short Film Festival 2023
Finalist for "Best Music Video" at the Big Fridge International Film Festival 2023
"Best Music Video" category at the Athens Short Film Festival 2023
"Best Music Video" at the Echoes Film Festival 2023
Selections:
"Favorite" category at the Carrefour du Film d'Animation 2022
National Animation Film Festival 2023 in Rennes
Mega Art Festival 2023
New York Lift-Off Film Festival 2023
Screenings:
Aired on France TV / France 3 on March 14 as part of the program "Libre Court"
Mk2 Beaubourg as part of the "Animation en courts" program organized by AFCA and the Short Film Agency
CLAP program for Independent Cinemas in Nouvelle Aquitaine for screenings  from October 10, 2023, to June 30, 2024.