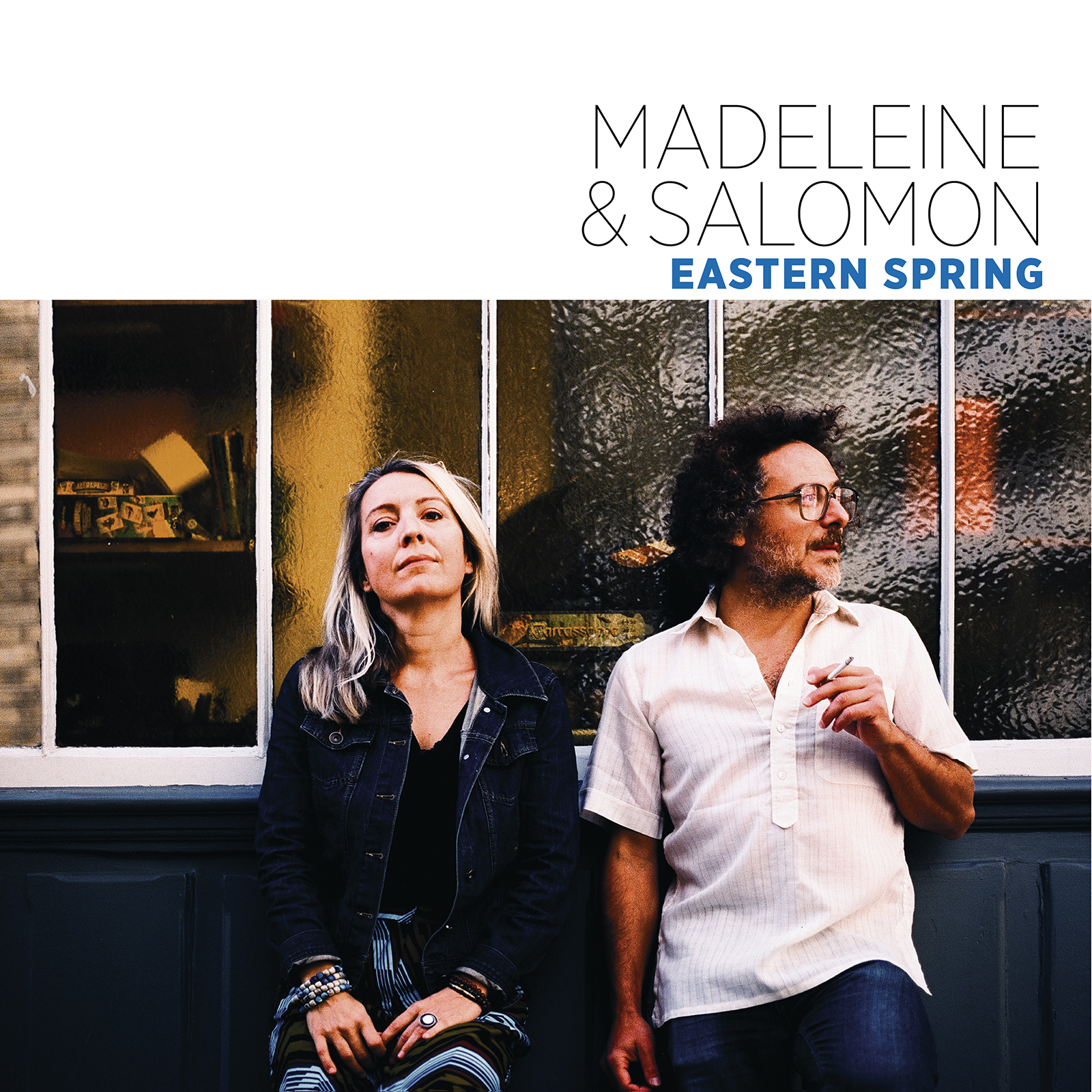 Eastern Spring by Madeleine & Salomon

One voice, one piano is all that minimalist French outfit Madeleine & Salomon need to create their hypnotic version of Ma Fatsh Leah, the single from their second album, Eastern Spring, which covers a choice selection from the repertoire of '60s/'70s Mediterranean folk-pop. Clotilde's melancholic voice tells of a young woman tortured by the interminable wait for her lover in the emancipated Cairo of the 1970s, while the bewitching piano of Alexandre Saada conjures the buzz of a restless city that feeds the sweet madness of her hope, and ours with it. As soon as we have reached the end of this interior journey, we have but one desire: to start all over again.
Following our first opus A Woman's Journey – a homage to militant American songstresses from Nina Simone to Janis Joplin – with one voice and one piano overlaid with daring effects, Eastern Spring sees us tackle the shimmering repertoire of '60s/'70s Mediterranean folk-pop music from Beirut (Bendaly Family), to Istanbul (Selda Bagcan), Rabat (Les Frères Mégri), Tel Aviv (Shalom Hanoch) or Cairo (Al Massrieen).
Back in time, an unprecedented wind of emancipation and freedom was blowing up on the Youth around the world. In the Mediterranean region it led to a very new musical movement – often called "the golden age" – during which young musicians in their compositions, interspersed traditional influences and western psyche-rock electric and audacious experimental sounds. Torn between two worlds, these songs naturally vibrated with our duo Madeleine & Salomon. Our band name is actually the collage of our middle names, telling a lot about the central influence of the Mediterranean bay in Europe and in our own roots, culture and identity. This album is also the opportunity for us to highlight what this part of the globe is going through today in comparison, and the hopes and doubts it awakens in each of us.
Clotilde Rullaud: Vocals, flute on tracks 5 and 6
Alexandre Saada: Piano, vocals on tracks 2, 6, 8
Jean-Paul Gonnod: Fx on tracks 4, 5, 6, 8, 9
All arrangements: Madeleine & Salomon
Recorded by Jean-Paul Gonnod at Studio Gil Evans / Label Bleu, Amiens – February, 21st and 22nd 2022
Mixed and mastered by Marc Urselli at EastSide Sound Studio, NYC – May 2022
Artwork: Bérangère Lallemant
Photo: Alexandre Saada assisted by Louise Gaillard
Video: Marion Auvin
All translation and adaptation of the lyrics but on tracks 4 and 9 : Madeleine & Salomon
English lyrics consultant: Roland Glasser 
© and ℗ Madeleine & Salomon and Tzig'Art – 2022
UPC : 3760061229303
Catalog number : TZIG220930