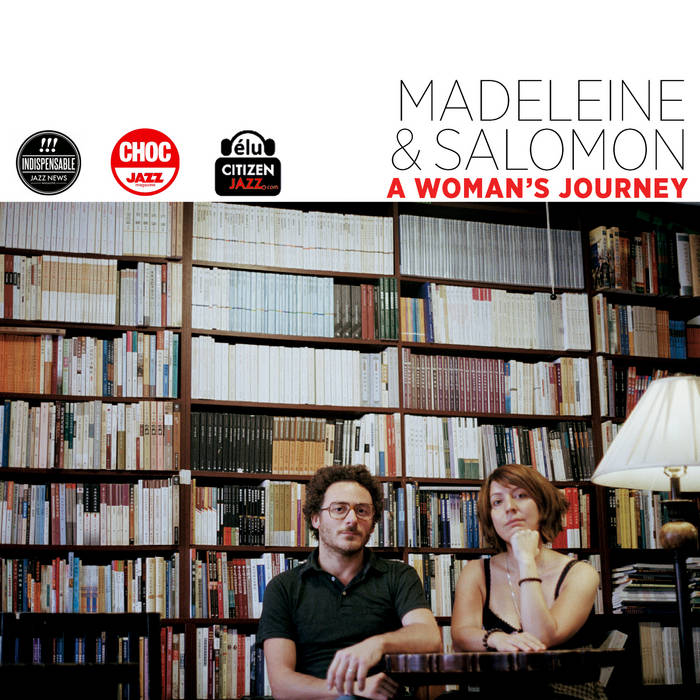 A woman's journey by Madeleine & Salomon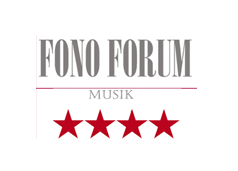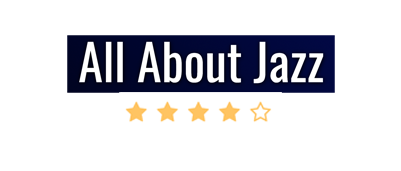 By Stéphane Deschamps – Journalist at Inrockuptibles
"Madeleine & Salomon are actually named Clotilde and Alexandre. The singer and flutist Clotilde Rullaud and the pianist Alexandre Saada have morphed themselves into the duo 'Madeleine & Salomon' to pay an impressive and moving homage to the great American women protest singers. The low voice of Clotilde Rullaud, enlaced by the libertarian piano of Alexandre Saada evokes Nina Simone's. So far from the imposed and predictable aspects of an album of covers, this duo only plays with intensity, metamorphosis and moments of grace."
By Jean-Marc Gelin – Journalist at JazzMagazine and at DNJ
"If there are albums that have an extra soul, that have this art of moving you and taking you by the hand to never let you go, if there are albums that take you by the guts and carry you beyond these few minutes where everything seems to have been said and everything still remains to be said, if there are albums that don't leave you totally unscathed, if there are albums that flay as much as they ruffle, if there are albums that don't resemble any other, then A Woman's journey is definitely one of them. "
Madeleine & Salomon is the encounter of two artists with well-defined musical universes: the pianist and composer Alexandre Saada and the vocalist and flutiste Clotilde. Long-time friends, they discovered during a tour in Asia in 2014 that they have a common musical aesthetic. They decided to develop the duo Madeleine & Salomon, with a minimalist musical universe imbued with impressionist poetry
In June 2015, they took advantage of an invitation from the Melbourne Recital Center (Australia) to record their first album: A Woman's Journey. This tribute to American songstresses is enriched on stage with free improvisations on short dreamlike films made of archival images edited for the occasion.
Clotilde Rullaud : Voice, flute
Alexandre Saada : Piano, Rhodes, clavinette, back voices
Arrangements : Madeleine & Salomon
Video : Laurent Stern
Press attaché : Marc Chonier
Distribution : Socadisc et Absilone
© & ℗ Tzig'Art and Madeleine & Salomon – 2016
UPC : 3760611 712026
Catalog number : TZIG171202
"Rullaud's voice, sometimes dark, sometimes girlish, floats above minimalist accompaniment that straddle the jazz and classical realms."
THE SUNDAY TIMES (UK) - Clive Davis
"Elegance, imagination and depth. A high class slap in the face."
CAUSETTE (FR) - Isabelle Motrot
"One of the most pleasant jazz duo of the last decades."
POLITIS (FR) - Lorraine Solliman
"From its first track, A woman's journey sets an incredible atmosphere: literally out of time."
JAZZNEWS (FR) - Mathieu Durand
"Yes, this woman's journey in 15 songs, is like a private diary, that doesn't exclude the outer world; as a matter of fact it does invite it to a moving clamor."
FONOFORUM (DE) - Karl Lippenaus
"With A Woman's Journey, splendide homage to the American protest songstresses, the duo Madeleine & Salomon does a lot more than being part of the great history of jazz: it questions it in depth and participates in its substantial renewal."
POLITIS (FR) - Lorraine Solliman
"A woman's journey, a cover album of an homage to the American protest songstresses and to their commitment is a masterpiece in its genre."
FIGAROSCOPE (FR) - Christophe Doré
"A journey that has for destination a perpetual climax."
REPUBLIC OF JAZZ (ES) - Micky Almada
"Convinced that poetry and musicality Persuadés que poésie et musicalité naissent pour épouser le silence, le duo applique le précepte à plusieurs standards américains. A l'arrivée on ne se lasse pas de ce disque ensorcelant, envoûtant, hypnotique."
LIBERATION (FR) - Bruno Pfeiffer
"A captivating homage. Un pure moment of felicity and emotion."
FRANCE TV (FR) - Anne Yankebian
"Not a shadow of madness here, no hysteria either, we stick to unfeigned class and that moment of grace that does us the favor of lasting an entire album."
LES INROCKS (FR) - Louis-Julien Nicolaou
"Emotion and intelligence s'y épousent à haute altitude."
JAZZMAGAZINE (FR) - Jean-François Mondot
"We are immediately gripped. The production is as sophisticated as it is discreet, making room for the emotion alone and we listen again and again to this entchanting record."
JAZZ MAGAZINE (FR) - Franck Bergerot
"The richness of the arrangements makes us go through a maelstrom of raw emotions, punctuated by well though silences. There is myriad of cover albums, there are who give thanks to such strong works, with such inspiration and elegance."
FIP (FR) - Laurent Valéro
"This is an album of emotion, the kind that sends shivers down your spine and stirs your guts, when it doesn't make you want to dance."
CAUSETTE (FR) - Isabelle Motrot
"In the depths of the voice of a woman-woman, low and vaporous, and on the crest of a piano which draws to him decorations of waking dreams. Unexpected, unheard and just necessary."
FRANCE MUSIQUE (FR) - Alex Duthil
"Une aventure musicale grave comme la voix de la chanteuse et délicate comme le piano de son complice. Attention poetry !"
TSF JAZZ (FR) - Laure Albernhe
"Comme un miracle, comme un duo, comme un disque tombé du ciel et qui revient régulièrement nous hanter."
JAZZ MAGAZINE (FR) - Fred Goaty
"Majestueux, avec une forme de gravité pudique. Un disque fabuleux."
CITIZEN JAZZ (FR) - Raphaëlle Tchamitchian
"Attention, chef d'œuvre ! Deux anti-stars qui montrent une maturité pleine de pudeur et de retenue."
CULTURE JAZZ (FR) - Florence Ducommun
"Avec 'A woman's journey', Clotilde Rullaud & Alexandre Saada prouvent que l'on peut faire une musique exigeante et belle qui s'inscrit dans des démarches œcuméniques qu'il serait injuste de voir boudées par le grand public, tant il y a là quelque chose d'évidemment universel et perceptible."
DJAM (FR) - Pierre Tenne
"Clotilde Rullaud et Alexandre Saada ont déjoué tous les pièges d'un simple album de « reprises » pour accomplir un émouvant voyage intérieur et réussir par là même à définir à leur manière une soul music de toute beauté."
MUSIQUES BUISSONNIERES (FR) - Denis Desassis
"This project runs through a gamut of emotions like anger, sadness, joy, and optimism, throwing new angles onto familiar songs and exposing forgotten songs and songwriters to the world at large. This is a strong work of art."
ALL ABOUT JAZZ (USA) - Jerome Wilson
"A brilliant date! These are fully formed readings with a power all their own. […] This release as a whole, flows with impeccable sense and beauty."
KZSC 88.1FM - Monterey Jazz Fest Broadcast Producer (USA) - Larry Blood
Like jazz itself, Madeleine & Salomon know no boundaries and explore the outer limits of imagination, improvisation and cultural revolution. This is a musical experience that embraces change and pushes the cage walls further apart, exploring freedom with grandiose conviction.
MUSICALMEMOIR (USA) - Dee Dee McNeil
"Bright sparks! Both highly expressive soloists, Rullaud and Saada also subscribe to the ethos of sparse, skillfully distilled arrangements, which is very much the case on 'A woman's journey'."
ECHOES MAG (UK) - Kevin Le Gendre
"Madeleine & Salomon, an unforgetable experience, an outstanding album."
KZYX&Z RADIO (US) - Alice Woelfle-Erskine
"This album is a gift to the world."
KFCF RADIO (US) - Jim Compton-Schmidt
Photo credits : Alexandres Saada, Bruno Rumen, Cécile Ossieux, Jackie Joannes, Remi Angeli, Henry Ian, Ryan L, Yohann Le Dises, Cyrille Benhamou
Scenic references : Festival Jazz in Vienna, Festival Jazz Sous Les Pommiers in Coutances, Festival Banlieues Bleues in Pantin, Festival Les Suds in Arles, Festival Nancy Jazz Pulsations, Festival Jazz in Sète, Marly Jazz Festival, Avignon Jazz Festival, Versailles Jazz Festival, Festival de Malguenac, Festival Mens alors, Festival Jazz in St Germain des Près and Festival Jazz'N'Klezmer in Paris, Festival Les Enchanteuses in Les Lilas, Paris Music Festival, American Songbook series (Australia), Guangzhou International Festival and Shenzhen Oct-loft international Festival (China), Jazz in Seoul (South Korea), Shibuya Festival (Japan), Festival In'Jazz in Rotterdam (the Netherlands), Le New Morning in Paris, Le Comptoir in Fontenay Sous Bois, La Dynamo in Pantin, Le Petit Faucheux in Tours, Pizza-Express in London (UK), Drom in NYC (US), Lilypad à Boston (US), Fultonstreet Collective à Chicago (US), An die musik à Baltimore (US), East Shore Jazz Club in Beijing (China), DuskDawn Club in Beijing (China), JZ Club in Shanghai (China), Brisbane Jazz Club (Australia), Jazz Lab in Melbourne (Australia), Melbourne Recital Center (Australia)