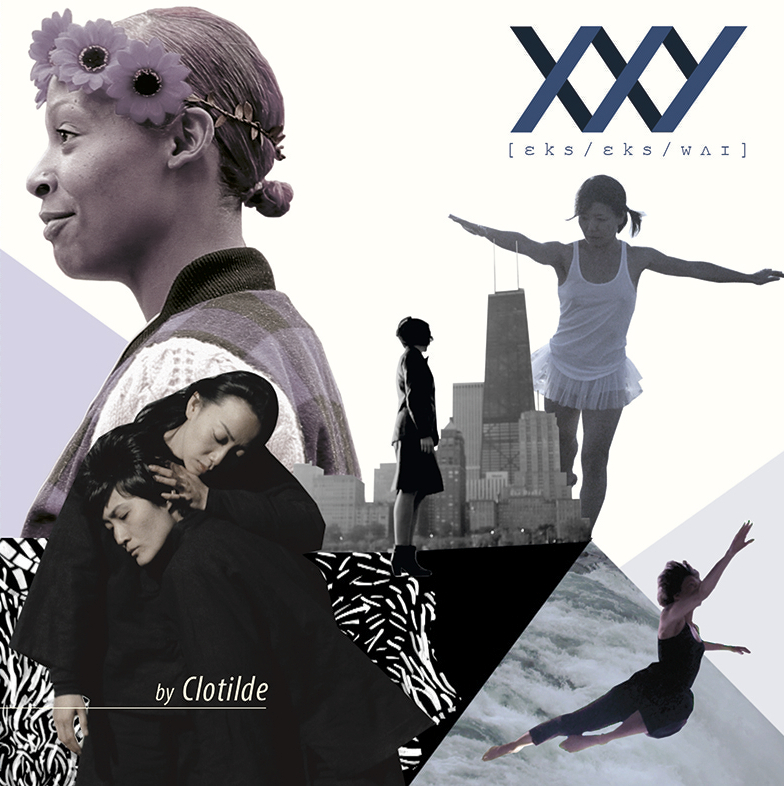 XXY [ɛks/ɛks/wʌi]
"Rich in symbols, XXY [ɛks/ɛks/wʌɪ] undertakes to explore, without bias, the role of femininity in nature, in society, and within each person throughout the history of humanity. It tends toward suggestion over depiction, acting on the senses rather than seeking to provoke or steer a debate. It hopes to induce a fertile interrogation." – Benjamin MiNiMuM, Mediapart.
Composition : Fred 'Parker' Aliotti, Emmanuel Bex, Adèle Blanchin, Grégory Dargent, Tristan Macé, Clotilde Rullaud, Alexandre Saada
Music : Fred 'Parker' Aliotti, Adèle B., Nicolas Beck, Boris Cacciaguerra, Médéric Collignon, Anne-Lise Clément, Yann Clery, Grégory Dargent, Angelique Debay, Justin Faulkner, Jean-Baptiste Goraieb, Etienne Gruel, Cyril Hernandez, Marie Kuchinski, Albin Lebosse, Jean-Louis Marchand, Antoine Paganotti, Vincent Posty, Laurent Salzard, Clotilde Rullaud, Alexandre Saada
Sound engineer : Mathieu Pelletier, Jean-Paul Gonnod
Mixing : Jean-Paul Gonnod
Mastering : Thomas Pégorier/Brut de Prod
Graphic design : PianoChrome
Distribution : Socadisc and Absilone
© & ℗ Tzig'Art and Clotilde Rullaud – 2018
UPC : 376010040159
Catalog number : PL012
Cut paper book by Anne Mars – Limited edition with 100 copies
As a cut-out of the film, Anne Mars imagined 4 "origami books" in cut-out paper, in opaque black and translucent white to extend the sound and visual experience of XXY [ɛks/ɛks/wʌɪ].
The quotes, les names, the portraits, the silhouette of the dancers, the graphic verticalities, the organic forms cross, overlap, juxtapose and hold onto each other in order to (re)create a space where everything is moving.
The manipulation of the 4 books deploys contrasting scenic planes where the shadows of the silhouettes, the portraits, the words are projected beyond the format to extend the onirism of XXY [ɛks/ɛks/wʌɪ] by Clotilde.
This edition is a sculpture on the poetry of dancing bodies which grasps the power of the Feminin in the fragility of the cut-out paper and in the moving shadows surrounding it.
The book comes with a link to download the original soundtrack of XXY [ɛks/ɛks/wʌɪ].