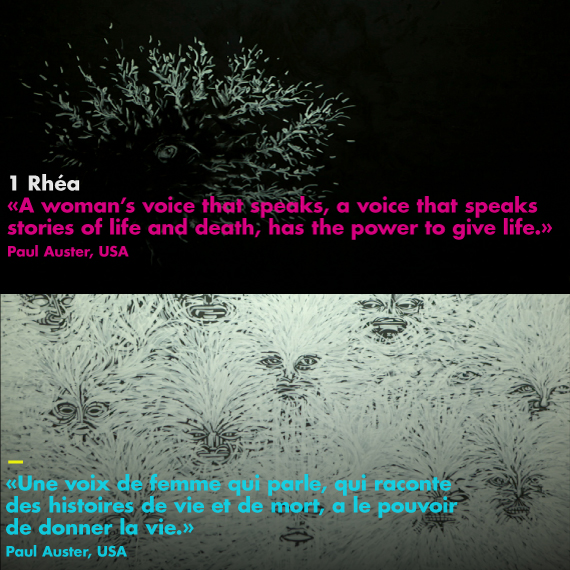 RHEA – Portrait number 1 of XXY [ɛks/ɛks/wʌi]
"A woman's voice that speaks, a voice that speaks stories of life and death, has the power to give life." —Paul Auster
Nature is not benevolent. It is a cycle in perpetual motion. It is the force that can lead to creation or destruction, with no particular intention other than to accomplish the great cycle of life/death/life.
Nature is that universal goddess who, through her action alone, has the power to create existence. This portrait is an ode to the original matrix, to the feminine force that vibrates in each and all of us, and expresses itself in our intuitions—those voices that connect us to the great All.
Directed by : Clotilde
Produced by : Tzig'Art
With the support of the Secrétariat d'Etat des Droits des Femmes, the SPEDIDAM, the SACEM, the INA and the Centre Simone de Beauvoir.
Director of photography and cameraman : Florent Bourgeais
Editing : Clotilde Rullaud
Compositing and calibration : Stéphane Jarreau / Donc Voilà
Graffiti artist : Stayreo
Music by Clotilde and Adèle B.
Adèle B. : didgeridoo
Clotilde : voices
Recorded and mixed by Jean-Paul Gonnod at MidiLive
Masterized by Thomas Pégorier / Brut de Prod
Mastering cinema : Bruno Gueraçague / Tabaskko
Shot in Montreuil, France
℗ & © Tzig'Art and Clotilde – 2018
Screen certificate : 150.439